Welcome To 5 Terre
Cinque Terre Card
The Cinque Terre Card can be purchased at the National Park information points, located at the FS stations of La Spezia and Cinque Terre.
The Cinque Terre National Park, established in 1999, imposed the payment of a sort of toll for the transit on the path n ° 2 Riomaggiore-Monterosso starting from August 2001. This in order to find economic resources essential for maintenance and the restoration of paths that are often damaged by landslides and landslides.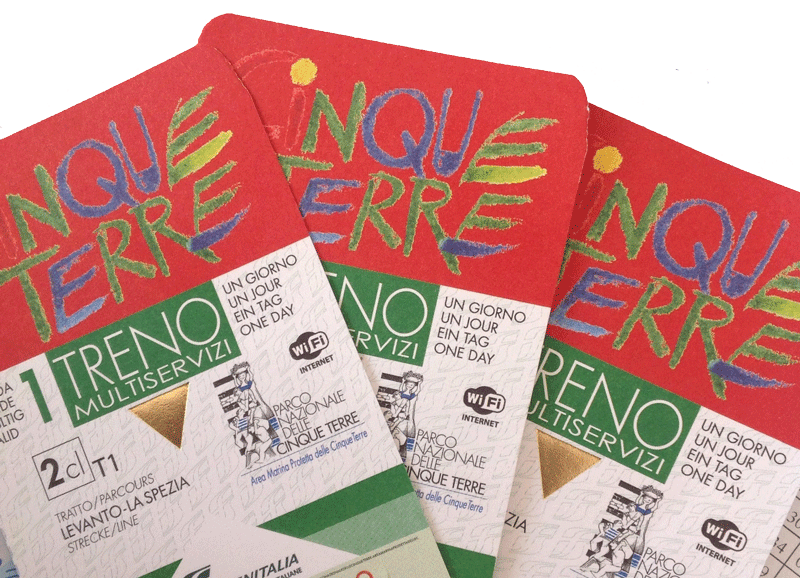 The rates of the Cinque Terre Card vary according to the type of Card and the validity of the same.
THE FOLLOWING INFORMATION IS FROM THE OFFICIAL SITE OF THE PARK: For further and detailed information you can contact the National Park secretary by e-mail at info@parconazionale5terre.it
Contact center: 0187 762600 Fax: 0187 760040
To meet the various needs of visitors, and to make your stay in the Cinque Terre easier, the service cards of the Cinque Terre National Park have been prepared, called:
- Cinque Terre Card
- Cinque Terre Card Train
Evaluations on the real convenience of the Cinque Terre Card
The Cinque Terre Card Train allows the use of the train on the Levanto-La Spezia Central section and vice versa (on Regional Direct and Interregional trains in 2nd class) for unlimited travel during the period of validity of the card chosen by the user. In the winter season, for safety reasons, the paths may be partially closed. It is therefore recommended to contact the Reception Centers to find out their situation.